The Haunting History of Mackinac Island- The Missing Book Segment!
6 months ago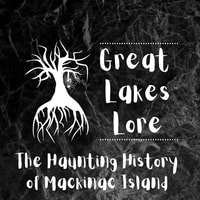 Episode Notes
Last week's episode was a long one, so here's the "book club" segment we didn't have time for. Join Sam and Aaron as they discussed, over lunch, the books they're currently reading and veer into a more general conversation about reading habits.
Visit our website and follow us on...
Like the show and want more? Subscribe to our Patreon!
Great Lakes Lore is produced by Cheeso Media.